Amy's inside look as a Certified Sandals Specialist
I was always told that Sandals Resorts are committed to their clients and travel agents yet, like most people, I don't always believe what I hear.  There's no better way to believe than to experience for yourself and that is exactly what becoming a Sandals Specialist did for me.  So far, I have had the privilege of touring 7 different Sandals/Beaches properties, INCLUDING 2 private islands and I am beyond impressed!!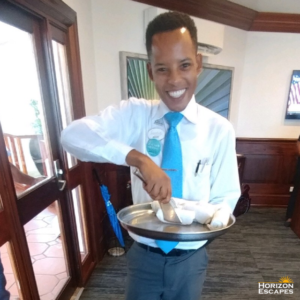 Each time I arrived at a resort, I was greeted with a cool, damp, lightly lemon scented cloth, a refreshing iced cold Caribbean style drink garnished with either fruit or cucumber and escorted to a lobby area with the most comfortable seating.  This is their check-in style, rather than waiting in a line at a front desk.  From that moment on, I felt like a princess.
Once, my room was ready, I was escorted by a staff member who points out different areas of the resort on the way.  Upon entering, I was greeted by a welcome letter with a schedule of events happening at the resort during my stay.  No matter which room category I was given, the views were always breathtaking!
I have never experienced a more luxurious all inclusive.  Sandals/Beaches have more inclusions than any other resort I know.  I was able to enjoy the most gorgeous white-sand beaches, 5 STAR global gourmet dining, unlimited PREMIUM liquors, exciting water and land sports, activities and entertainment.  The best part? NO SURPRISE COSTS!  (not even tipping!) which allowed me to leave my room every day, HANDS FREE!
By touring several different locations, I am now on a first-name basis with staff members and resort managers at each location. Not only can I help you find the resort that most suits your unique personality, I am able to guide you through the process of all the options each location has to offer.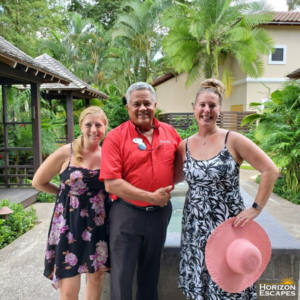 Contact me today because I believe each, and every person deserves to experience this "ROYAL TREATMENT" I will even let my friends at Sandals/Beaches know ahead of time of your arrival.  Like I said from the beginning, there's no better way to believe than to experience for yourself!!
CLICK HERE to schedule your consultation with me to learn more!